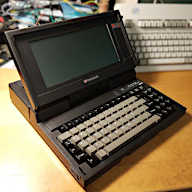 Bondwell B310 1MB RAM Expansion
January 30th, 2022
Something that always stuck out to me with my Bondwell B310 laptop was the claim of "1MB of memory (expandable to 2MB)" in the sale literature for it. My model, like every other one I've seen or heard about online is the 1MB base model. I would speculate that close to 100% of them left the factory like that as very few DOS users would have been able to take advantage of more than 640kB...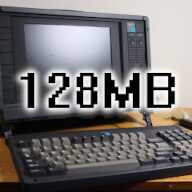 The Quest for 128MB of RAM in a 486 - Part 1
December 19th, 2018
A few weeks ago when I was looking into my newly acquired Dolch PAC 60, I noticed in its motherboard manual that it could support up to 256MB of RAM. The motherboard in the PAC 60 is an Advanced Integration Research 486EI. Now the 16MB the machine came with was plenty enough for MS-DOS, and really anything I had planned on throwing it, but I thought it would be fun to have a silly amount...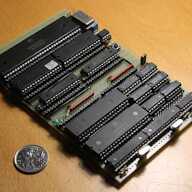 First Test Post
December 18th, 2018
Just a test post with an image stolen from my 68k computer. Seems like almost everything is mostly set-up, so hopefully you should expect to see some more content on here shortly.